TX Tracks (Free)
Texas Race Tracks
Explore the race tracks of Texas with TX Tracks.
Tracks are categorized by type: drag strip, oval or road course. Browse tracks by category or as a unified list. Each listing provides the track's website, phone number, address, map, schedule link and more. Simply tap the track's phone number to call the track. Tap the address to view a map of the track.
Choose your favorite tracks for quick access in the future. Add a track to your address book with a single tap.
New in version 1.2:
Dark mode support
Better support for various iPhone screen sizes
"Under the hood" changes for iOS advancements
New in version 1.1:
Weather Forecast - get a 7-day forecast for any track
Stopwatch - time your favorite car or driver, displays lap speed and highlights fastest lap
Support for larger phone screen sizes
And please support your local track!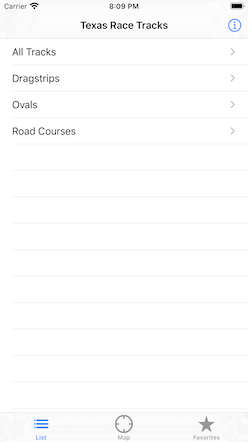 List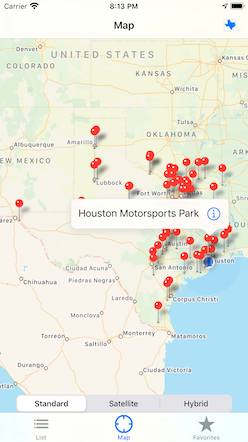 State Map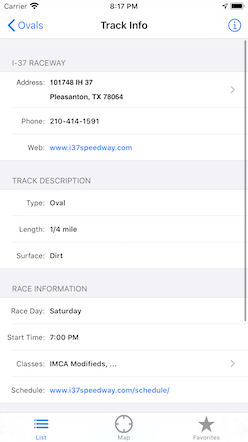 Track Info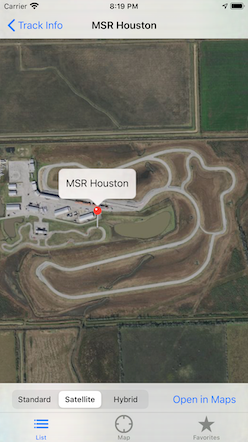 Track Map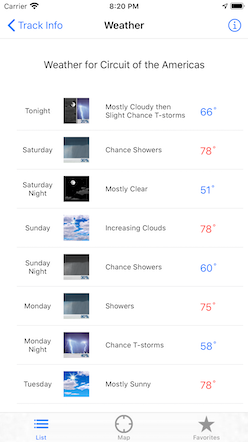 Weather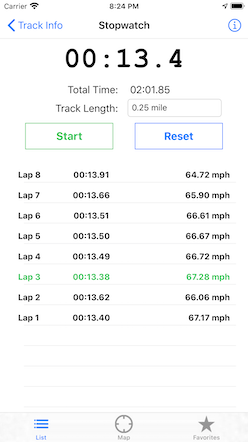 Stopwatch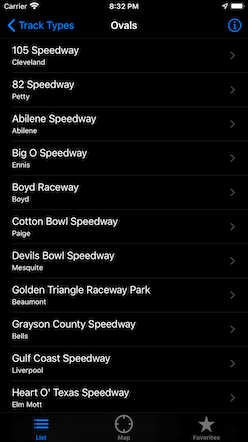 Ovals (dark mode)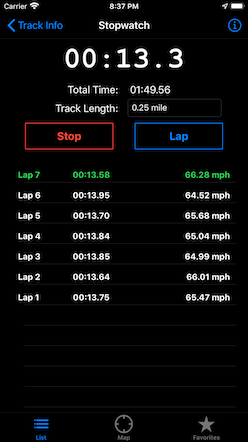 Stopwatch (dark mode)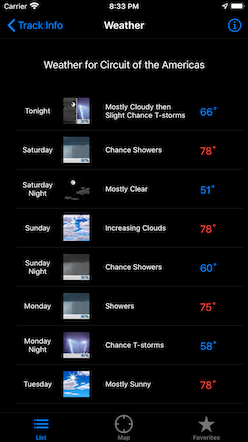 Weather (dark mode)